A Quartet of Crime in the Old West Edited by Hazel Rumney
Four crime mysteries set in the Old West by a group of award-winning authors including "Cold the Bitter Heart" by Phil Mills, Jr.
A child's personality often mirrors that of the parent. Could it be Catherine Baxter was hiding behind a façade of fake innocence? Although Jake Summers would follow a trail littered with suspects had he missed the most obvious one and in the end did he really know the truth?  In a story with more suspects and more twists and turns than the average rattlesnake, the reader must wonder why and who? This nail-biting novella is a mystery as big as the Wyoming landscape in which it's set.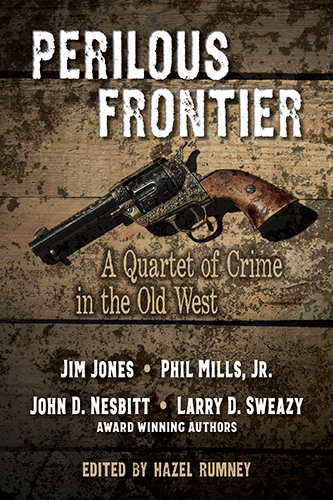 Tom Carpenter
Round Up Magazine
"Here are four novellas by award-winning writers with different approaches to telling stories of mystery and deceit. "Cold the Bitter Heart" by Phil Mills, Jr. is set in Wyoming. Jake Summers gets involved in a complex story that explores how an illusion of innocence might disguise deceit."