Where the Wildflowers Dance (A Good Wind Western)
This story can have only one ending . . . a fight for justice or submission to innocence lost
Jason Kelly Neal, a brash attorney used to having his way, figured he would find Sarah Meadows, get married, and move back East. He didn't account for Sarah's deep love of Wyoming. When she rejects his proposal, he stays in Wyoming to wreak painful and emotional revenge.
Left without hope after ranch foreman Jake Summers is shot and left for dead, Sarah marries Neal to survive, not knowing Jake is still living. Set against a backdrop of betrayal and loss, this classic American Western tells the tale of one determined woman battling to keep the family ranch and the life she loves.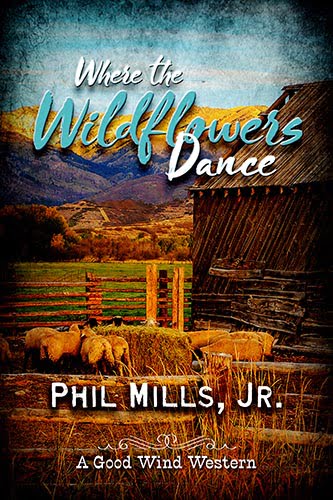 Kathleen Morris - author of The Lily of the West
Can't Wait to Read More
"This is a classic Western story and a very satisfying one that grabs you from the first page and keeps you racing through to the last. Phil's lyrical writing brought the landscape of this rugged and beautiful place to life and it played through my mind's eye like a stunning cinematic backdrop while the story of the people he crafted to tell this tale lived their lives. Reading this book is an experience far beyond the printed page."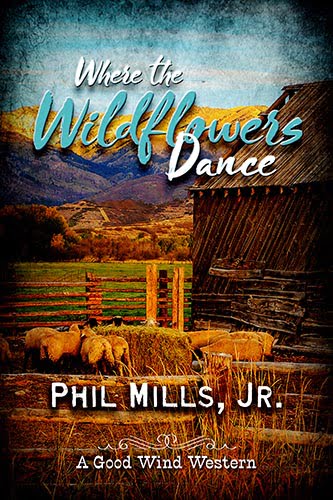 Easy Jackson - author of Muskrat Hill
Nonstop Action...
"The author packs the book with nonstop action and malevolent bad guys (and gals). It's full of vivid descriptions that every lover of Wyoming will appreciate. A great book for lovers of romantic frontier fiction and strong women who have to fight their way out of trouble."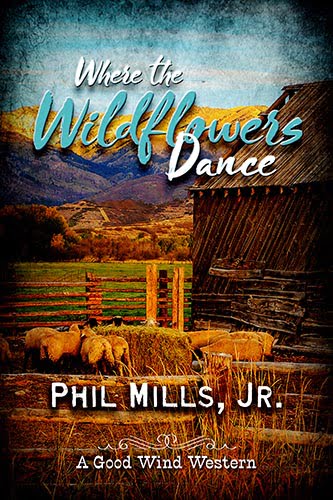 Denise F. McAllister
Round Up Magazine
The second novel in Phil Mills Jr.'s "Good Wind Western" trilogy invites readers to catch up with characters Sarah Meadows and Jake Summers as they battle for survival against villain Jason Kelly Neal. So may twists and turns abound in this story-love found, love lost, stalking and controlling love, as well as deadly gunfights and criminal schemes. This is the Wild West, and Mills is an expert story-teller of this genre. Mills incorporates his love of the West, as well as his heritage, in the vivid descriptions of the Laramie Mountains and Chugwater Creek in Wyoming. It's a beautiful land, but in the 1800's it could also be a treacherous place. Take off your spurs, relax and enjoy this adventure through the Mountains, valleys and wildflowers.